Suprema

Leader in Biometrics & IP Access Control
Suprema Accessories
Secure I/O is a separate controller for door control and I/O expansion. With encrypted communication, it provides secure and cost effective access control system.
The Lift I/O is a input/output module tailored to control the floor access within an elevator. It uses the RS-485 port to provide secure communication with Suprema's readers and can control access of up to 12 floors. Each reader can connect with up to 10 Lift I/Os, which allows for the potential control of a staggering 120 floors.
Secure I/O
Lift I/O
Secure I/O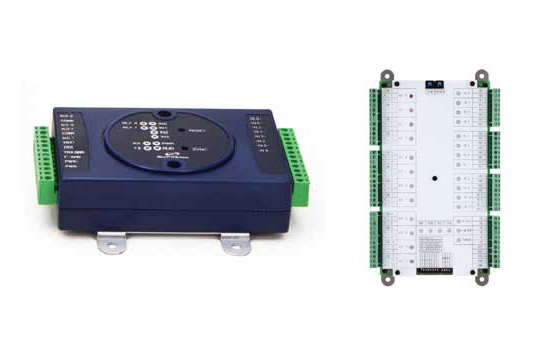 Technical Specifications for Secure IO

- CPU : 16 MHz, 8bit Microprocessor
- Input : 4-Ch
- Output : Form C Relay 2-Ch
- Host Communication : RS-485
- Display : 10 Status LED
- Power : 12 Vdc @ 300mA
Lift I/O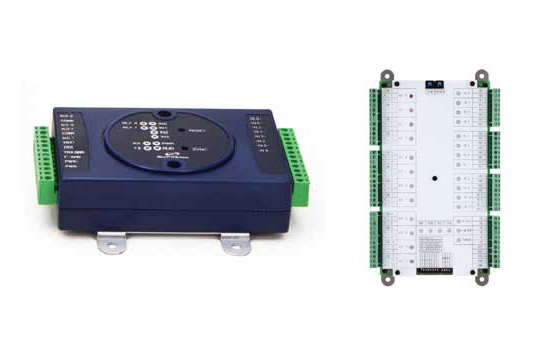 Technical Specifications for Lift IO

- CPU : 16MHz, 8bit Microprocessor
- Input : 12-Ch
- Output : Form C Relay 12-Ch
- Host Communication : RS-485
- Display : 31 Status LEDs
- Power : 12VDC @500mA
- Scalability : Up to 10 per Host device
The following are available for download
Download Brochure
Suprema BioStation T2
Download Manual
Suprema BioStation T2
Download Firmware
Suprema BioStation T2
Important Notes: All firmware and software is available by request only. All downloads are provided for the latest version of software or firmware compatible with the serial number of the unit provided. All downloads require a serial number in warranty to be provided.
Please register here to be a member in order to have access to links
Fingerprint Terminals

BioStation T2
Innovative features with Suprema's sophisticated fingerprint technology.

D-Station
Dual-finger Technology based on 'Fusion Biometrics' algorithm

BioStation
BioStaton is a full-featured high-end fingerprint terminal

BioLite
World's smallest IP fingerprint terminal with access control and T&A features.

BioEntry
It blends the benefits of distributed IP system & high level biometrics security

X-Station
Touchscreen Access control terminal with face detection technology.

X-Pass
Ultra compact designed High-end leading-edge IP access control

BioMini
High level biometric security for PC & complex network environments.

Accessories
Encrypted communication I/O expansion for secure A/C system

Suprema OEM
Solutions to developers & S.I. for integration with various applications
Software

BioStar
Comprehensive A/C management software with intelligent IP readers.

Suprema SDK
Fingerprint enrollment and recognition for PC based application development.
Face Recognition Terminal

FaceStation
Next Generation Face Recognition Technology, perfect combination of beauty and performance.