Isofoton
bringing forward the best energy solution...

HCPV
At ISOFOTON we have sustainably maintained the same innovative dedication nd focus since our beginnings in 1981, a sign of identity that has made us commit to Solar Energy research to look for better and more efficient competitive solutions.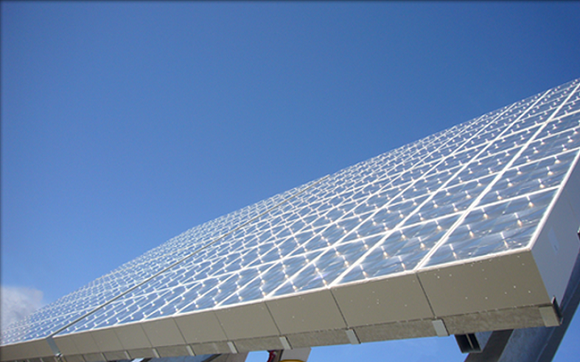 In the 90's, ISOFOTON participated in experiments geared at testing the effects of solar photovoltaic concentration with highly satisfactory results. The know-how developed during those years led ISOFOTON to steadily begin developing high concentration technology starting in 2001 in close collaboration with the most prestigious universities and research centers in Spain and abroad.
This continuous effort has allowed us to reach a level of experience in this technology that today gives our company a competitive advantage over the solar industry's best, by offering a highly profitable certified product. Our modules, which have already been installed and tested, are currently delivering very satisfactory yields. Furthermore, the trackers on which our modules rest have been developed by INDRA in collaboration with ISOFOTON, allowing us to guarantee that our technology is among the world's most advanced in this field. Today, ISOFOTON is a techology leader, as its HCPV solutions continue to represent an innovative and safe bet for harnessing solar energy.
The following are available for download
Download Brochure
High Concentration PV
Download User Guide and Manual
PV User Guide
Download Certifications and Warranty
Isofoton Warranty
Isofoton Certificatons
Important Notes:
User Guides and Manuals are available by request only.
Please register here to be a member in order to have access to links
Isofoton Solutions

Photovoltaic Modules
ISOFOTON Mono and Multi-crystalline High Efficiency cells with more than 30 years of experience t

Isokit
Designed to offer the greatest levels of efficiency with the best quality for our clients' benefit

HCPV
HCPV solutions continue to represent an innovative and safe bet for harnessing solar energy

Cells
Isofoton continue to develop and manufacture it own cell