Palm Scan
truly, a biometric company....
Handkey II
Nothing is tougher!
Our HandKey-2 product is ideal for applications where consistent and dependable security is of prime importance. The product is easy to maintain, and provides an ideal mix of convenience, security and peace of mind.
HandKey II
HandPunch T&A
Materials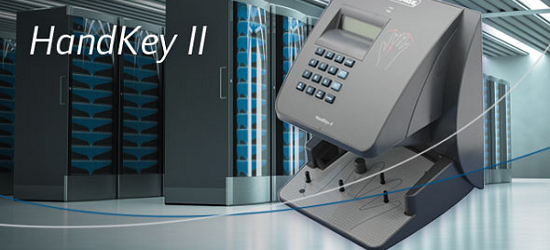 HandPunch Time Attendance
Put your hands on the accurate, affordable solution.
HandPunch now brings the accuracy and convenience of biometric technology easily within reach of any time and attendance applications. In operations that range from coal mines to clean rooms, Ingersoll Rand Recognition Systems have proven themselves to be a practical and precise solution. Our terminals are so affordable, it doesn't make sense to consider any other technology.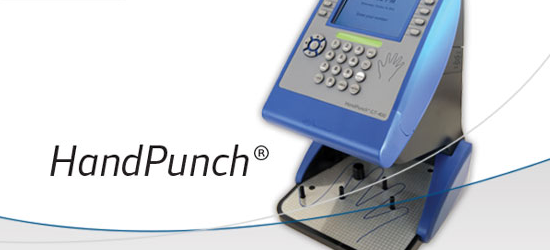 Smarter than card-based terminals There are no cards to create, administer, carry – or lose. The HandPunch® 3000 verifies employees' identities in less than one second, based on the unique size and shape of their hands. HandPunch 3000 clearly notifies each user of a match using red and green indicator lights. Because no one can punch in or out for your employees, the system reduces time theft and improves payroll accuracy.
Versatile and programmable Beyond a simple time clock, the HandPunch 3000 provides definable data management keys that allow data collection when employees punch. The readers transmit data to the time and attendance host PC through a variety of methods including direct wiring, modem and Ethernet. The HandPunch 3000 also has the ability to control a door. When you want to cut time and attendance costs...do it by hand
Features and Benefits:
• Dramatically reduces payroll costs • Easily integrates with workforce management software packages • 8 ATM-style soft function keys make dynamic labeling a snap • 3.8 inch QVGA display lets users access more information per screen • Large LED light bar for easy visual response from unit • Antimicrobial coating on the platen helps inhibit the growth of bacteria, mold and fungi,
and remains active for the life of the device • No fingerprints or palm prints are used • Works effectively in environments where the user's hand or the device may get dirty, dusty or damp
HandPunch F-Series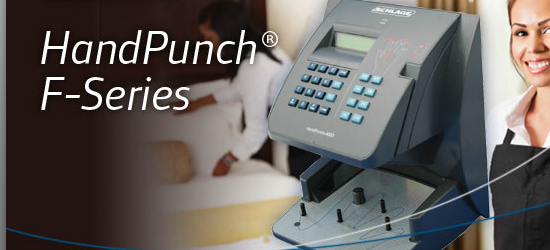 Available Models
HandPunch 1000 Affordable biometric security for small to medium businesses.
HandPunch 1000-E Ethernet-connectivity combined with easy, accurate time and attendance management.
HandPunch 2000 Biometric time and attendance with optional PC communications.
HandPunch 3000 Cost-saving time and attendance management for medium-sized businesses.
HandPunch 3000-E When you want to cut time and attendance costs...do it by hand.
HandPunch 4000 Complete time and attendance management in the palm of your hand.
The HR terminal, impeccable reliability in all HRM aspects:
Time and Attendance, Payroll, Scheduling, Job Costing, Health and Safety &Access Control
The following are available for download
Download Brochure
HandKey II
Download Datasheet
HandKey II
Please register here to be a member in order to have access to links
Hand Geometry Recognition

Handkey II
It's design provides the ultimate in system reliability.

HandPunch T&A
Brings the flexibility of a full function time and attendance terminal
Palm Vein

PalmSecure
Verifies an individual's identity by recognizing palm vein patterns

VP-II HVPR
Hand Vascular Pattern Recognition System
Multimodel Vein Finger

Morpho Access VP-Series
Multimodal Finger Vein and Fingerprint Technology for Physical Access Control